Book 1, Chapter 3: Faith and Fantasy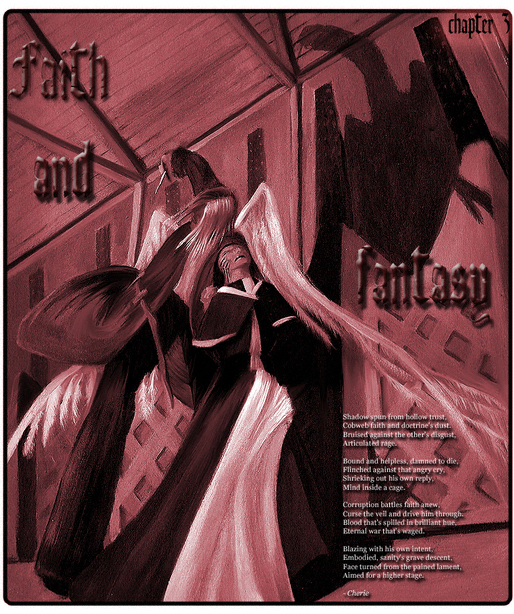 Powdered Lie
Shadow spun from hollow trust,
Cobweb faith and doctrine's dust.
Bruised against the other's disgust,
Articulated rage.

Bound and helpless, damned to die,
Flinched against that angry cry,
Shrieking out his own reply,
Mind inside a cage.

Corruption battles faith anew,
Curse the veil and drive him through.
Blood that's spilled in brilliant hue,
Eternal war that's waged.

Blazing with his own intent,
Embodied, sanity's grave descent,
Face turned from the pained lament,
Aimed for a higher stage.
- poem written by Cherie