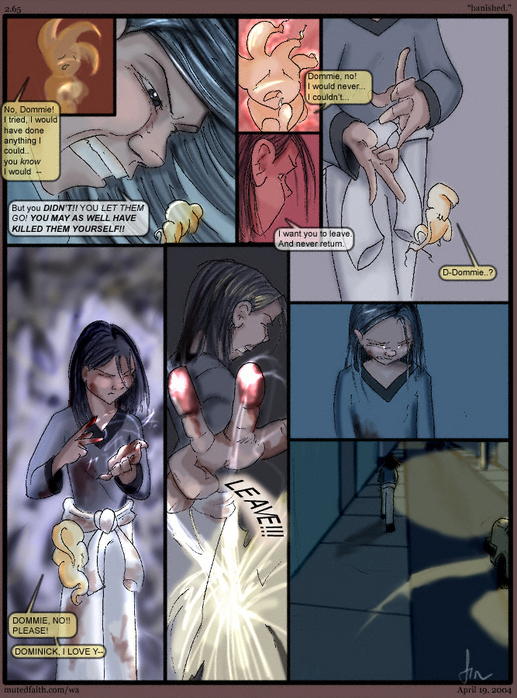 Banished
"No, Dommie! I tried, I would have done anything I could... you know I would --"

He turned to face her, releasing his rage on her. "But you DIDN'T!! YOU LET THEM GO! YOU MAY AS WELL HAVE KILLED THEM YOURSELF!!

She shrank back from his anger. "Dommie, no! I would never... I couldn't..."

"I want you to leave. And never return." Quiet. Emotionless.

His fingers came together in a pattern that instantly frightened the wind spirit. "D-Dommie..?"

Twists of aural light began to take shape between his fingers.

"DOMMIE, NO!! PLEASE! DOMINICK, I LOVE Y--"

He threw the light at her. "LEAVE!!!" he shouted, then promptly burst into tears. He continued walking, avoiding the pools of light.