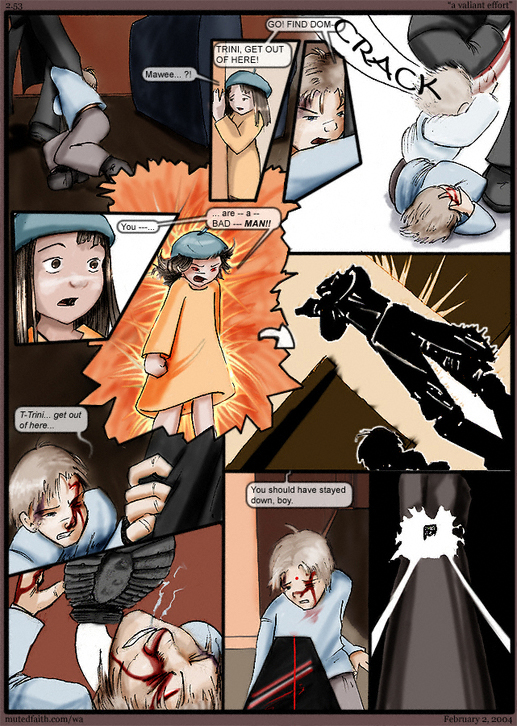 A valiant effort
Trini took a tentative step towards the sound of the door hitting Manuel. "Mawee...?!"

He lifted his head up and saw her peeking around the corner. Panic rose in him, and his arms swung out, grabbing at the stranger walking past him.

"TRINI, GET OUT OF HERE! GO! FIND DOM-"

His warning to her was cut off as the man in the hat cracked his weapon across Manuel's forehead. He fall back, bloody.

Trini stared in shock. Then her little fists balled, a bright red anger clouding around her eyes. "You--- are -- a -- BAD --- MAN!! she shouted. The entire apartment lit up with her anger.

"T-Trini..." Manuel tried one more time, knuckled clenching around the nearest fabric he could reach from the man's leg. "Get out of here..." The man kicked him in the face. As he again struggled to get up, he heard a cold, uninflected voice.

"You should have stayed down, boy."

A laser sight appeared on his forehead. A shot issued from the gun.
summary written by Cherie