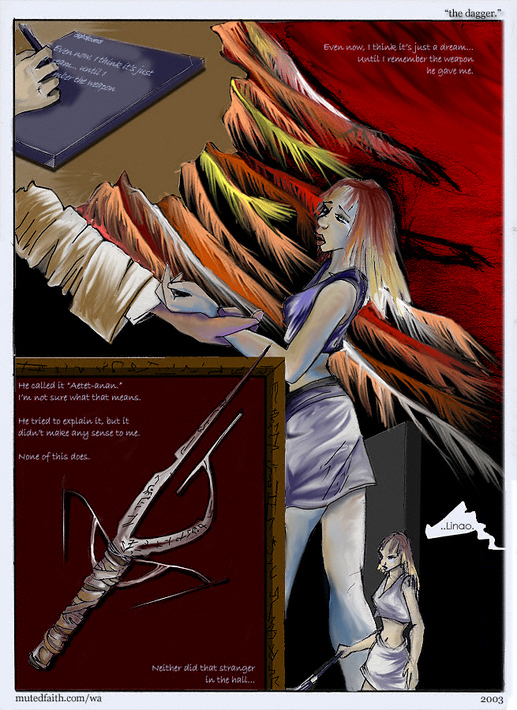 The dagger
Excerpts from Linao's journal.

Even now, I think it's just a dream… until I remember the weapon he gave me.

He called it "Aetet-anan." I'm not sure what that means. He tried to explain it, but it didn't make any sense to me.

None of this does.
Neither did that stranger in the hall…

"Linao." The voice startled her more than she cared to admit; she was lost in her own depression for most of the hallway, and for a moment, she couldn't fathom from what direction he had spoken.