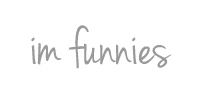 Question.
Faith: well i'm on question 1, and already i have run out of questions.
Jack: so you've done "what is my name" then
Faith: ... no... no, i didn't get that far.
Faith: the box is telling me "Enter your question below" , and i'm drawing a complete blank.
Jack: so your vision is still moving then?
Faith: I DON'T HAVE ANY QUESTIONS!!
Faith: I'M QUESTION-LESS.
Faith: i feel so empty...
Jack: ok ok ok calm down
Jack: -pet-
Faith: -mrrr-
Jack: ACK!
Jack: *drops you*
Faith: o.O!
Faith: -whimper.-
Jack: funny....i cant suggest any questions for you
Jack: ive gone blank too!
Faith: ... oh, you're a lot of help.
Faith: :-P
Jack: i try
Jack: other than the basics
Jack: and i've not known you to be "unorigonal" yet
Faith: i made up one of these quizzes before. it was funny. then it died.
Faith: oh wait! i have a question.
Faith: ... no... no i don't.
Jack: you forgot to feed it?



Jack: so whats that dressing stuff then?
Faith: oh! ranch!
Jack: ya
Faith: it's... really really good. it goes with almost everything. :D
Faith: -dance-
Faith: it tastes like...
Faith: tingly..... dressing.
Faith: ..........
Jack: LMAO
Jack: tingly
Jack: how old are you? 12? :-P
Faith: ...
Faith: it.... i don't know how else to describe it.