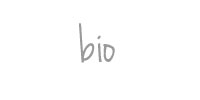 Religion and whatnot?


I'm non-traditional Wiccan, if I had to claim a religion. And yes, I celebrate the eight Sabbat.
My favorite author is Lovecraft. :)
And if you couldn't guess, my favorite RPG is Call of Cthulhu.
Which I GM a lot.
My favorite author before I started reading Lovecraft was Dostoevsky.
I also like Heller [Catch-22], Shelley [Frankenstein], Asimov [the whole robot series], Dumas [The Three Musketeers, and The Count of Monte Cristo], and Sir Arthur Conan Doyle [gotta love Sherlock Holmes].
I don't really watch TV that much, but Simpsons is hilarious.. News Radio is good.. I used to have an obsession with MacGuyver.
And, of course, I'm a bona fide Trekkie. I love Star Trek - first generation, next generation, Voyager, all the movies, the books, the parodies, Deep Space Nine, and Enterprise. Not as bad as most Trekkies, but hey. I'm working on it. =)
As far as music goes, I'll listen to anything. I have a wide variety of favorites that don't make sense. Garbage is up there, as well as Stabbing Westward.. Tool, Metallica, Slim Shady, Godsmack, Eagles, Fuel, Nickelback, The Offspring, REM, They Might Be Giants, Pearl Jam, [you still reading this?] Weird Al Yankovic, Our Lady Peace, Train, Garth Brooks, [told you it was a wide variety] Travis Tritt, Neve, NIN, DC Talk [OMG a christian band. imagine that..], ... Well anyway. You get the point.
I'm not even going into my favorite movies. But they all involve horror, action, and/or suspense.
I hate romances, and romantic comedies.
Bruce Willis is one of my favorite actors [as far as movies go]. I'll watch anything with Bruce Willis in it. No matter what.
+ Back to Index